It's the most wonderful time of year! Is there anything better than the smell of a sweet treat baking in the oven? We don't think so, especially during the Holiday season. Baked treats can easily bring back memories of time spent with family and friends. And they can help make new memories as well!
At Galerie, we love candy and all things sweet. That's why we want to tell you about some of our most popular baking items and share some ideas for enjoying these tasty treats.
Brownie and Cookie Skillet Baking Kits
These baking kits come with a real cast iron skillet that can be reused for years to come. The perfect size gift for friends, co-workers, teachers, coaches, or yourself! Each skillet comes with a pack of baking mix. Just follow a few easy preparation steps and enjoy the warmth of a personal sized cookie or brownie skillet treat. We love to put a scoop of vanilla ice cream on top when they are still warm. Delicious!

Hershey's S'mores Large Skillet
Hosting a Holiday party this year? Consider something new and try the Hershey's S'mores Skillet. This dessert kit makes an indulgent s'mores dip and comes with graham crackers for dipping. In addition to the reusable cast iron skillet, the kit includes Hershey's Milk Chocolate Chips, marshmallows, and graham crackers. It also makes for a nice gift for your favorite chocolate lover or for a gift swap party.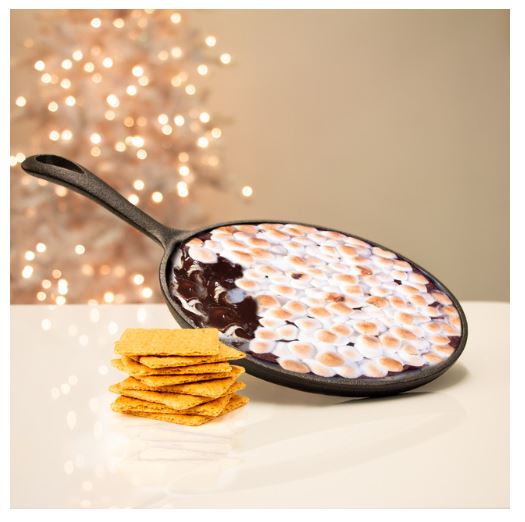 Froot Loops Mini Donut Kit
The Froot Loops Mini Donut Kit is a great gift that your friends or family will have fun making. The kit comes with an easy-to-use silicone baking pan, Froot Loops flavored donut mix, icing mix, and Froot Loops cereal for a topping. Anyone who likes Froot Loops will love these mini donuts! Bonus: the silicone pan can be reused to make other sweet treats.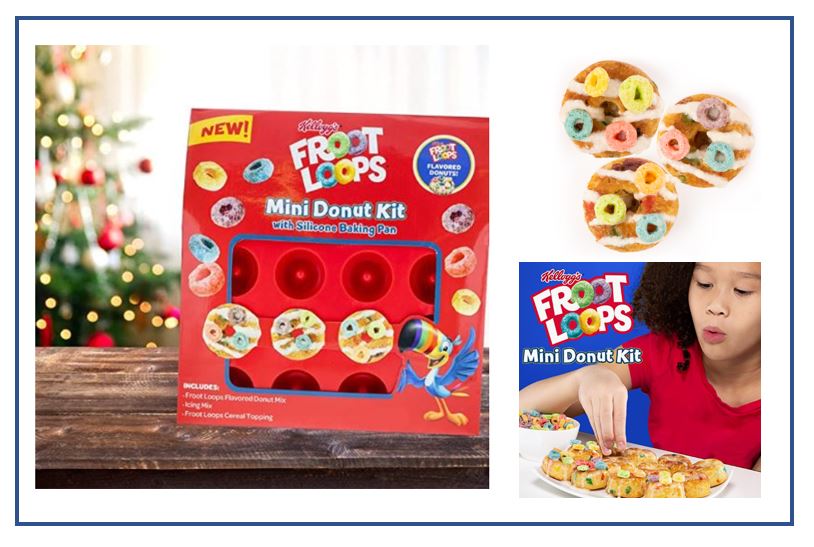 Mug Cakes
Need a fun gift for someone who is busy and doesn't have much time to bake? We got it covered. Check out the Hershey Minute Mug Cake Gift Set. It comes with a Hershey holiday ceramic mug and a "tree-o" of mug cake mixes. One each with mini Hershey's Kisses, Reese's Peanut Butter Chips, and Hershey's Special Dark Chocolate Chips. All three are equally indulgent. And it only takes a minute in the microwave!