Are you planning a Halloween party for friends and family this year but need some inspiration to make it extra sweet and spooky? We love a good Halloween party, so we're sharing four of our favorite ideas. Give them a try and let us know what you think!
Spooky Drinks:
Every Halloween party needs spooky drinks for all to enjoy. Here are a couple drinks we like to serve.
Witch's Brew Punch:
Grab a large punch bowl and a serving ladle, then add the following ingredients to the bowl and mix them up:
24oz of lime sherbet
46oz of cold pineapple juice
1-2 liters of cold ginger ale
a few splashes of lime juice or orange juice
green food coloring (optional)
Skeleton Soda: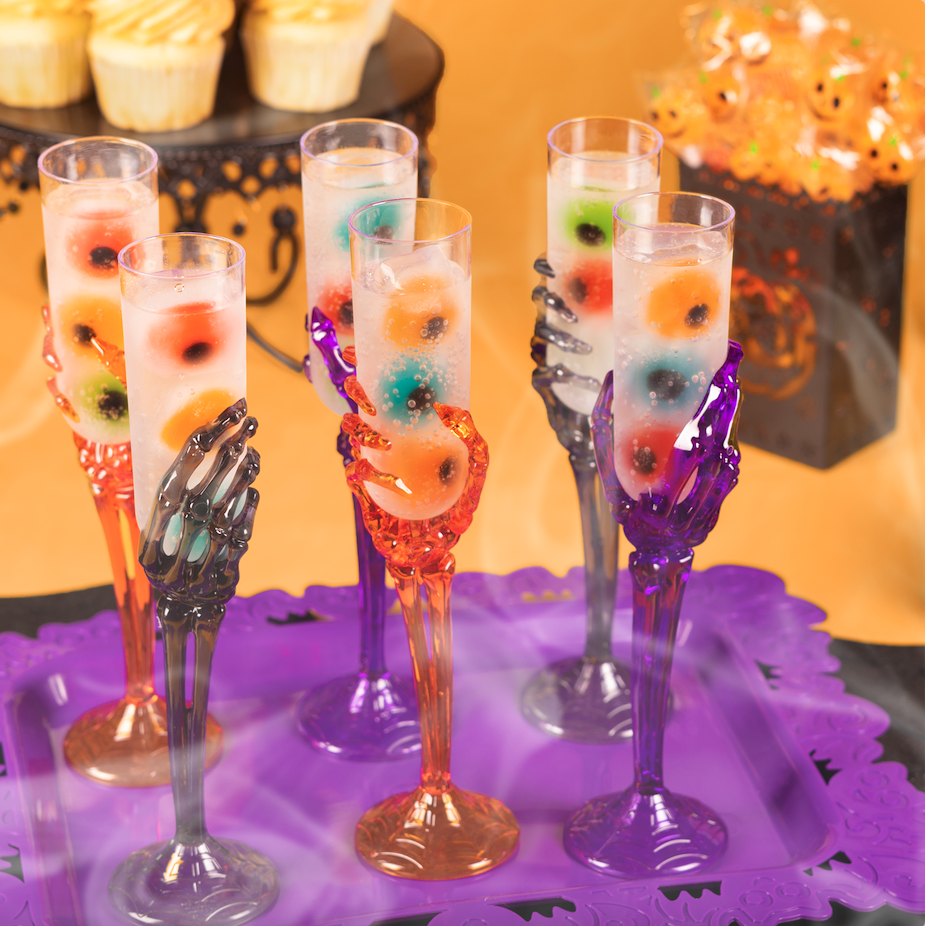 Costume Contest
A costume contest is a great way for all your guests to get involved and have fun. Be sure to tell your guests in advance about the contest so they have plenty of time to get a costume together. Create several different categories such as scariest, funniest, and most creative. Award the winners with goody bags filled with silly Halloween novelty items and Galerie's Halloween Lollipop Bouquets.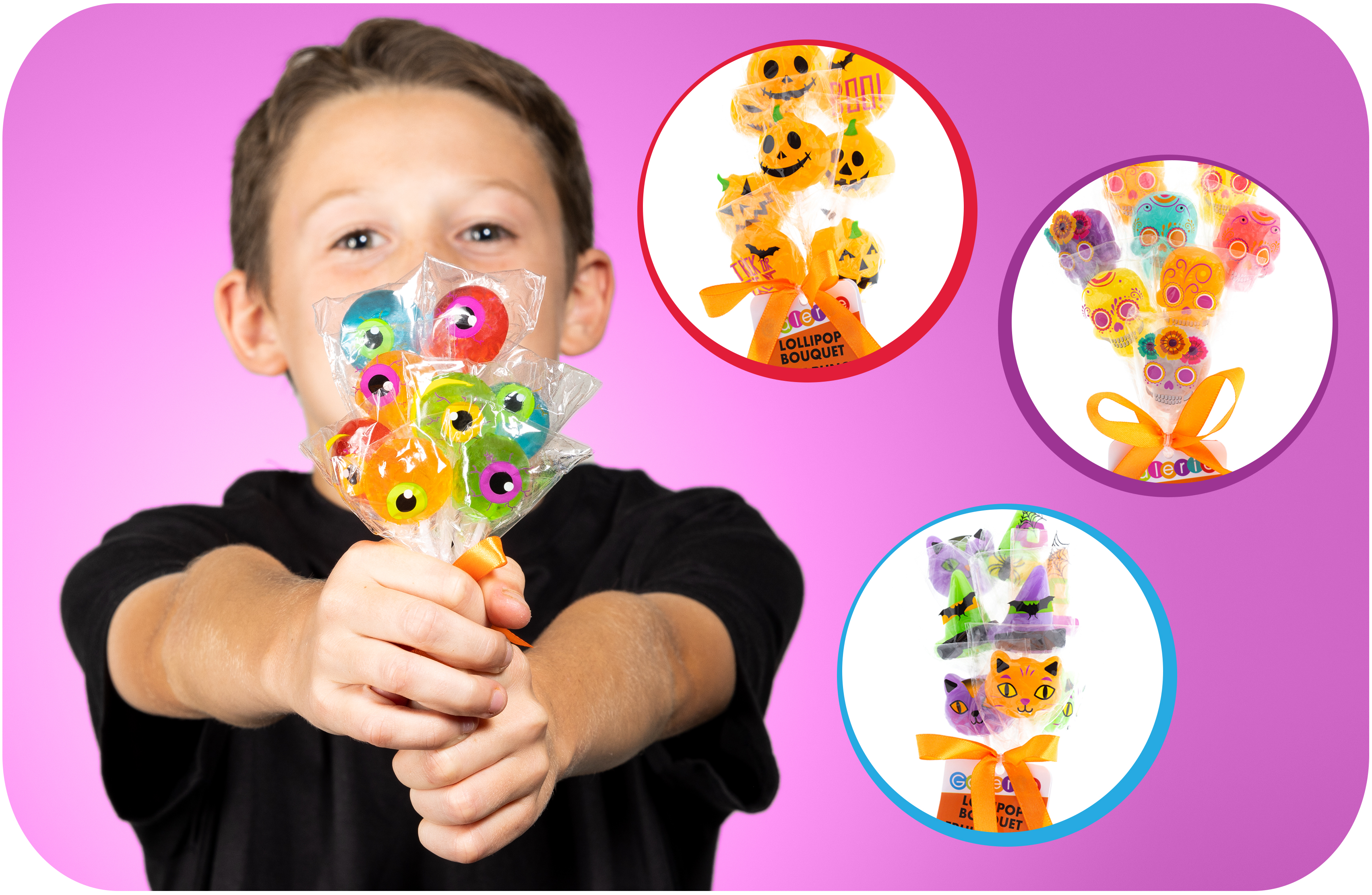 Not-So-Scary Ghost Hunt
Keep the entertainment going with this fun activity for all ages. Before the party starts, use plain white paper to cut out small ghosts about 3 inches tall. Use a black marker to make eyes or glue on small googly eyes. Attach your ghosts to small size candy bars and Galerie's Froot Loops Gummies Trick-or-Treat Packs. Hide the candy with attached ghosts all over the house and even outside if the weather is good. Turn down the lights and let your guests use flashlights to add to the fun. We ain't 'fraid of no ghosts!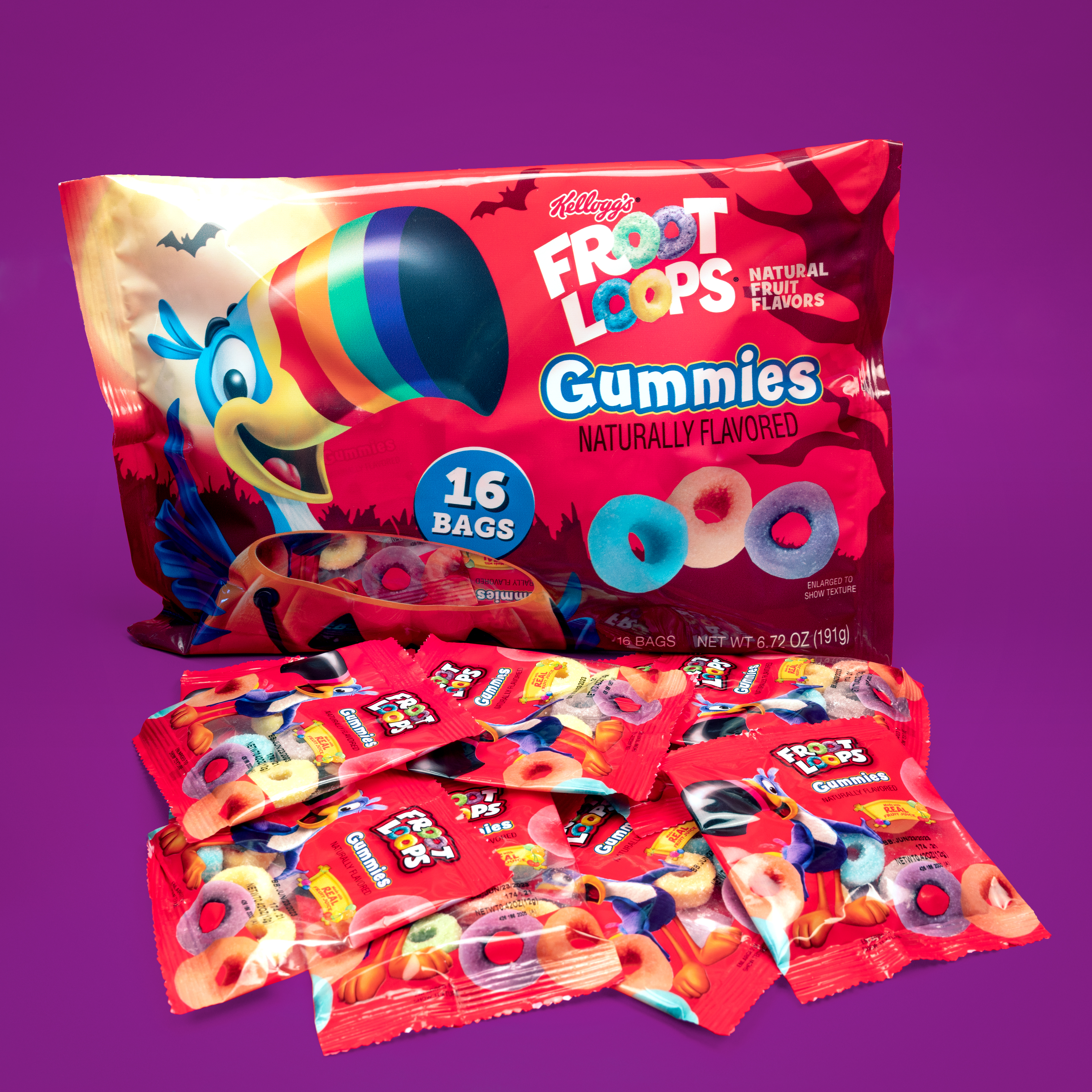 Char-BOO-terie
With all the fun activities, your guests will need something to munch on. Take the normal snack tray to a new level by creating a spooky char-BOO-terie board. Grab a small skeleton decoration from your local craft or party supply store. Place the skeleton in the middle of a serving tray or serving board and surround it with deli meats, cheese, crackers, fruit and candy. Do a quick search on Pinterest or Google for "skeleton charcuterie board" and you will find a ton of cool ideas. Get creative with this idea. Your guests will love it!
Tag us on Instagram @galeriecandy and share your ideas for Halloween parties. We would love to hear from you!